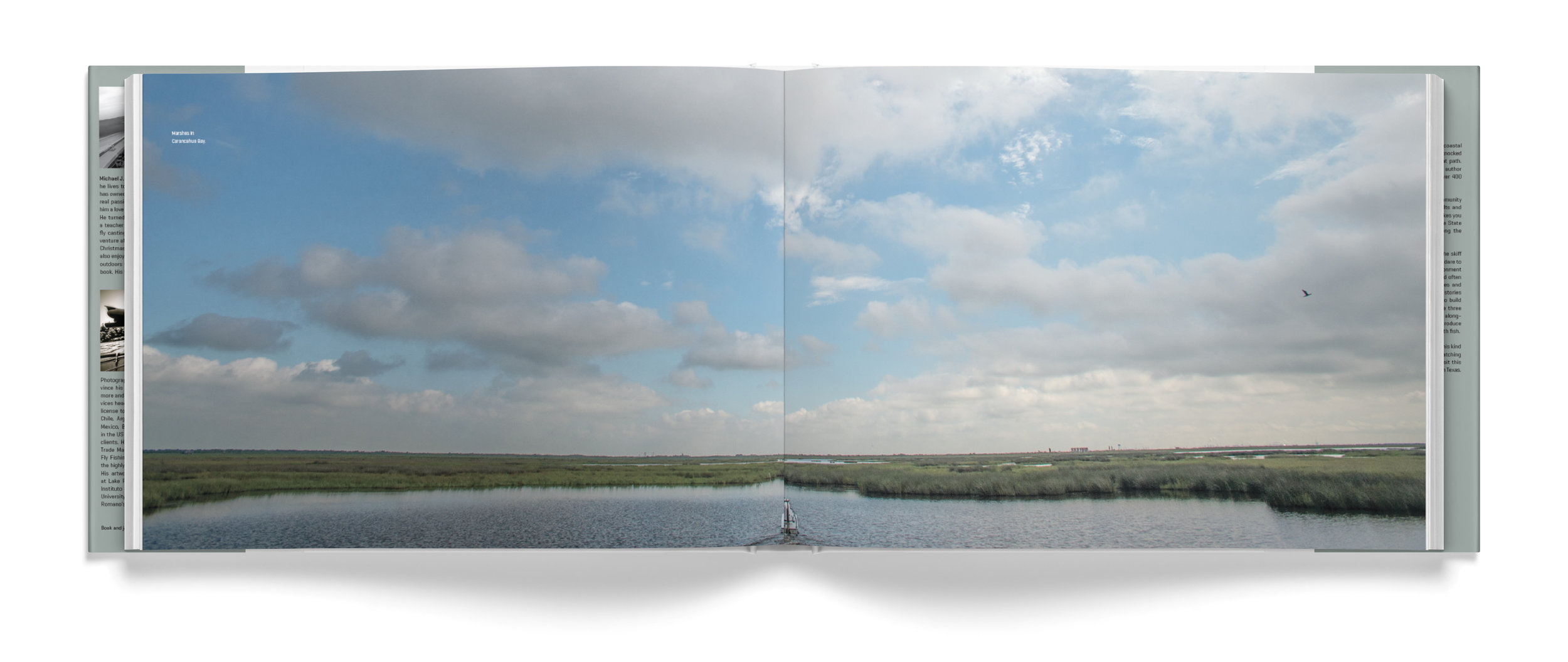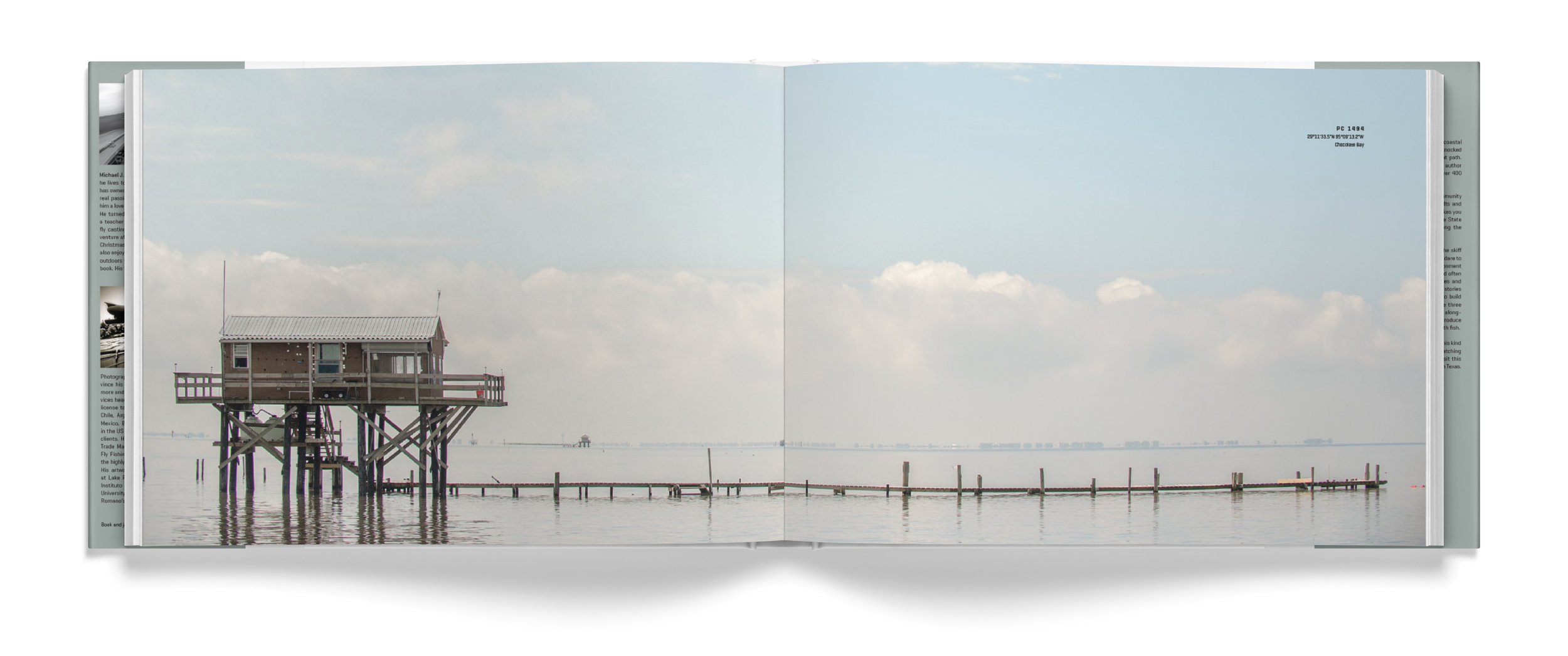 Few people have traveled the entire intracoastal waterway in Texas by boat. Fewer still have knocked on the doors of the homes found along that path. Outdoor photographer Tim Romano and author Michael J. Medrano have done just that—over 400 doors to be exact.
Nowhere else in the country does a community exist where homes are constructed on stilts and placed in the water. Stilt Houses of Texas takes you on a photographic adventure to explore the State run program in the breathtaking bays along the Texas coast.
As you turn the pages, you'll jump aboard the skiff and explore the wildlife and inhabitants that dare to call this area home. The splendor of this environment has been captured by the lens, a unique and often fabled coastline. The people on these pages and those who opened their doors shared their stories and gave us a glimpse into what it takes to build such a unique community. Divided into the three main regions of the Texas coast, you'll pole alongside renowned fly-fishing guides as they introduce you to their backwater hot spots teaming with fish.
Pull up a chair and grab a drink. Experience this kind of coastal living as if you were on the dock watching the sunset. You'll long for the chance to visit this neighborhood and then you too will say… only in Texas.